Click Add a new page.
Select Custom Form Page
Once in the editor, click on the Question Form page designer to manage the main form.
Note there is also a thankyou page and other notification emails you can customise.
If you want to add File upload feature, make sure you have changed page layout to the File Friendly one.
You can add dropdowns, radio buttons and checkbox lists and many other items.
1) Select Custom Form page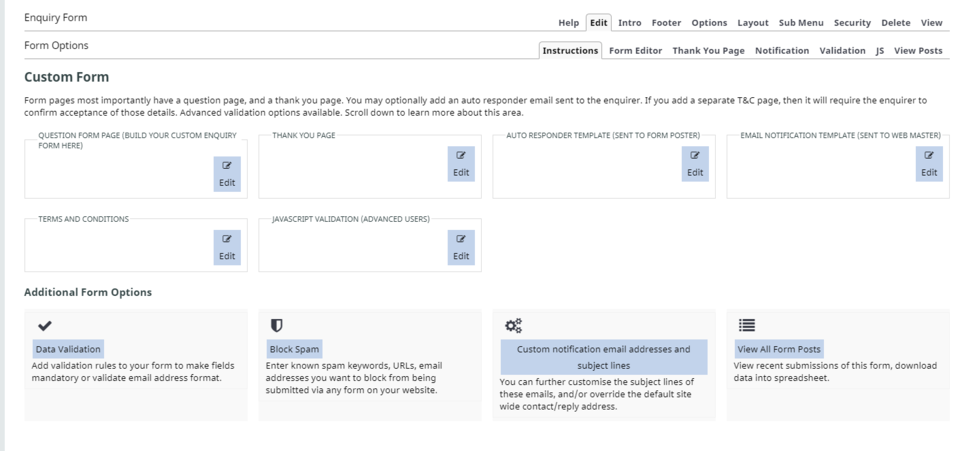 2) Select question form page to edit/manage/create your form
Click into each box to edit or delete that option. Drag additional form fields from the right hand side into your custom form.
Save changes before leaving this page. Remember to head back to the Custom Form page to edit your thank you and notification details.