Click Add a new page.
Select questionnaire/survey/enquiry form.
Once in the editor, click on the Question Form page designer to manage the main form. Note there is also a thankyou page and other notification emails you can customise.
Create each form field individually using the insert... form field combo wizard
DO NOT COPY AND PASTE FIELDS - Give each field a unique name, otherwise 1 answer will be overridden by another field of the same name.
If you want to add File upload feature, make sure you have changed page layout to the File Friendly one.
You can add dropdowns, radio buttons and checkbox lists and many other items.
Advanced users can learn move here.
1) Select questionaire page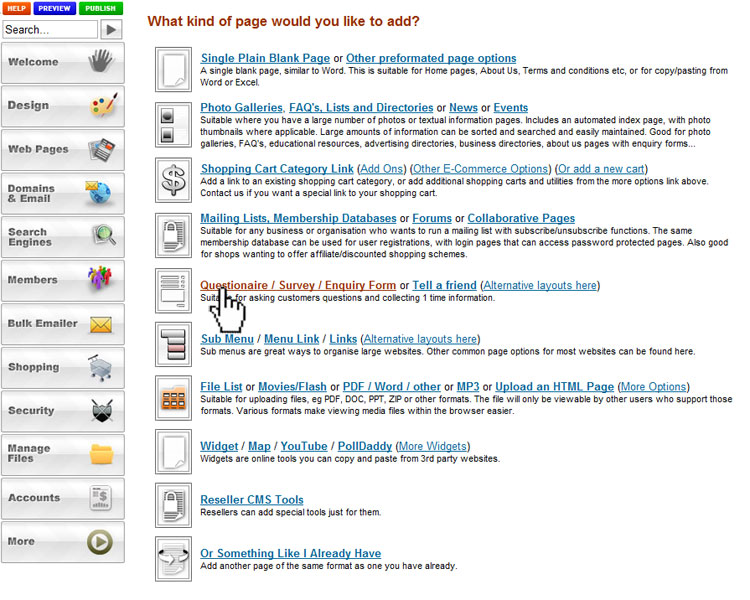 2) Select question form page to edit/manage/create your form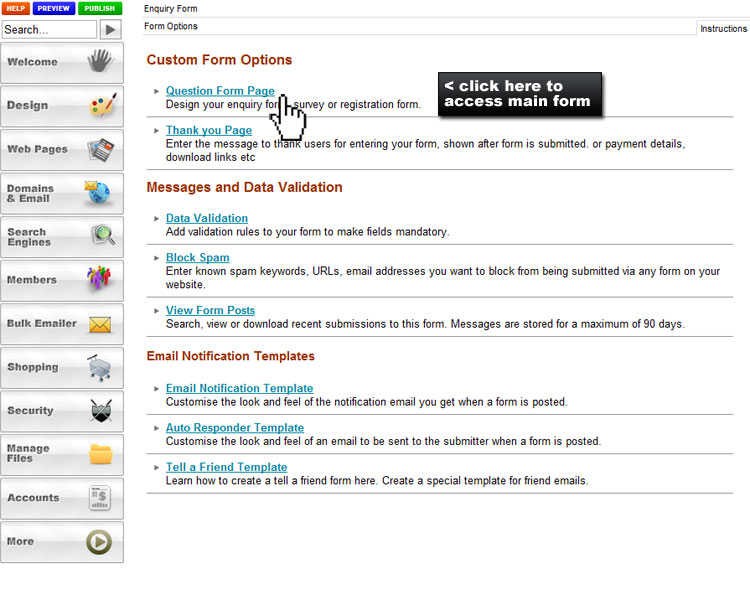 3) Select the "Insert Form Field" icon in the tool bar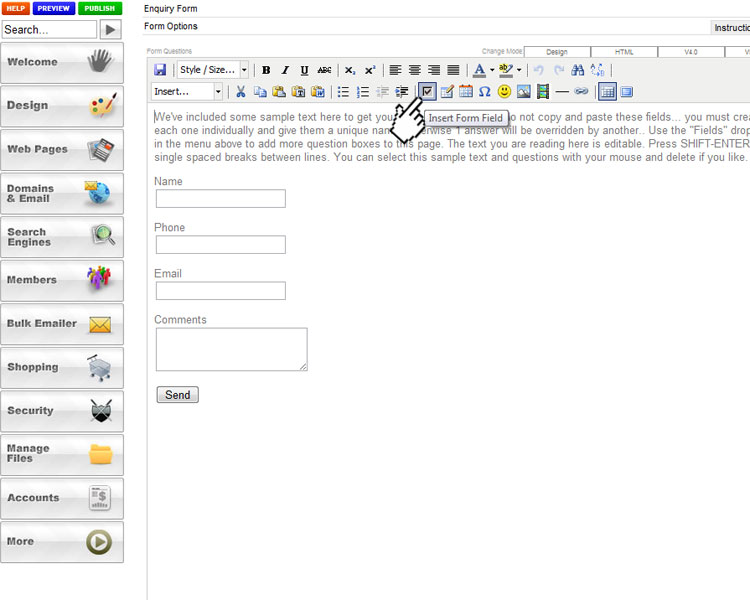 4) You can insert form fields from the the popup box