Create your text link or button link, that will target the bookmark/ID
Create a button or text link you will use to jump down to the relevant bookmark.
Enter a bookmark name you will add to the content, and add a # in front of if e.g #sectionone.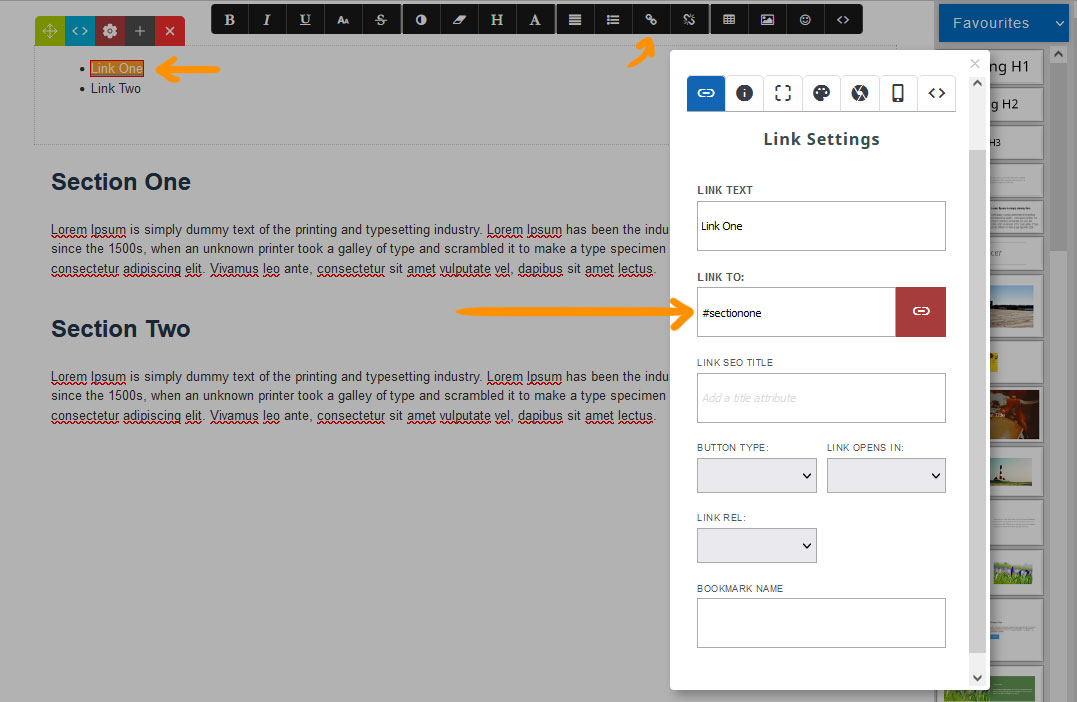 Create a bookmark/ID on the required content using the link icon
Adding a bookmark link to some content will provide the target for the browser to jump down to.
Highlight a heading or some text to act as your link bookmark, and click the link icon.
From the link settings popup add your link bookmark to the BOOKMARK NAME area. Do not use spaces in the bookmark.
The Link One link will then jump down to the Section One content when clicked.