If your template supports it, you can add Pagebanner images to each page on your website.
Edit the page you want to add the banner to
Click the small OPTIONS tab at the top-right of the editor to view the page options
Find the Page Images and Animations/Social Share Image section and click the image upload icon next to the Page Banner Image: label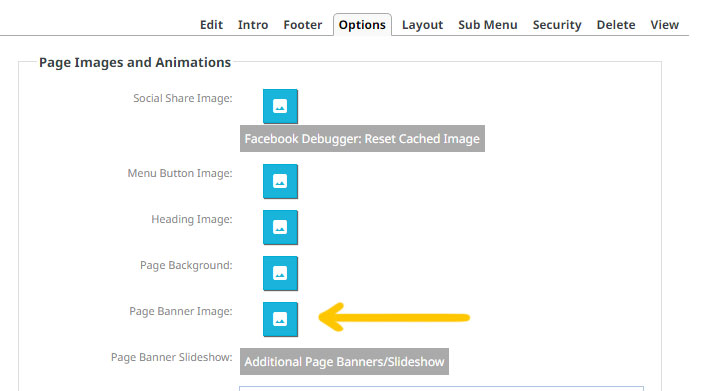 If the Pagebanner does not show on preview
Check your website template via DESIGN > TEMPLATE EDITOR > TEMPLATE A.
The template should contain the tag [PAGEBANNER] or [PAGEBANNERORBANNER] somewhere in the template in order for the image to show.