By default content will be visible on any device but with the Style Editor you can choose to set the visibility of the element to show only on Mobile or Desktop.
To set visibility on a snippet block
Click into the snippet block on your page you would like to change the visibility for,
then click the RED COG ICON that appears on the row tools icons top left of the snippet. This will launch the Style Settings Popup / Style Editor.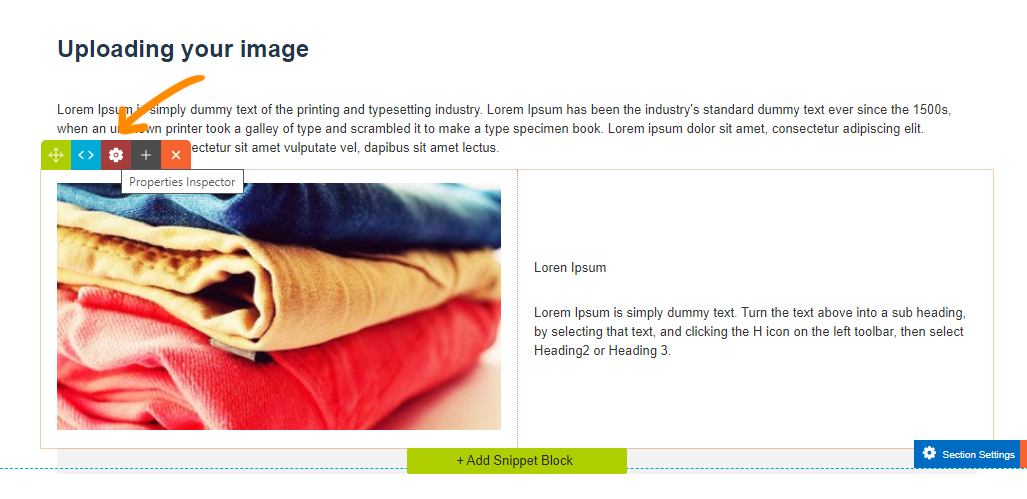 Select the element to hide and choose your visibility setting
In the popup that appears, select the element you would like to change visibility for. By default this is the entire block (ROW), but you can also choose columns or elements within it such as paragraphs and images.
To hide the entire row,
Leave the ROW button highlighted as-is
Click the small MOBILE ICON tab (shown below highlighted in blue)
From the options that appear, click VISIBILITY to open the visibility options
Click the relevant option e.g. Hide on Desktop This setting will hide the element when viewed on desktop.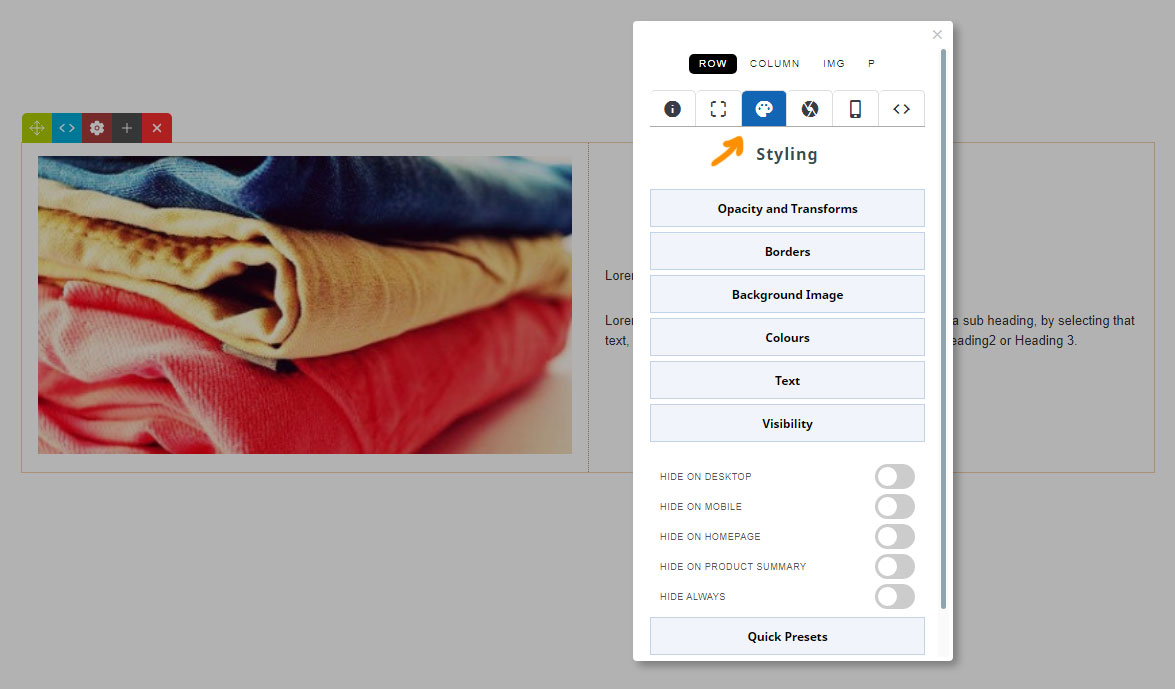 The change will be automatically applied to the element, which will then have a highlight colour and caption to indicate its status e.g. MOBILE ONLY.
Remember to save your changes.