News/Events/FAQs pages allow different articles/information to be entered as listings on one page. Each listing contains a title and a short summary, and a link to the full article/information page.
When adding a new news/event or FAQ page, you'll be able to add content to both the Summary area and the main page body, as in this screenshot: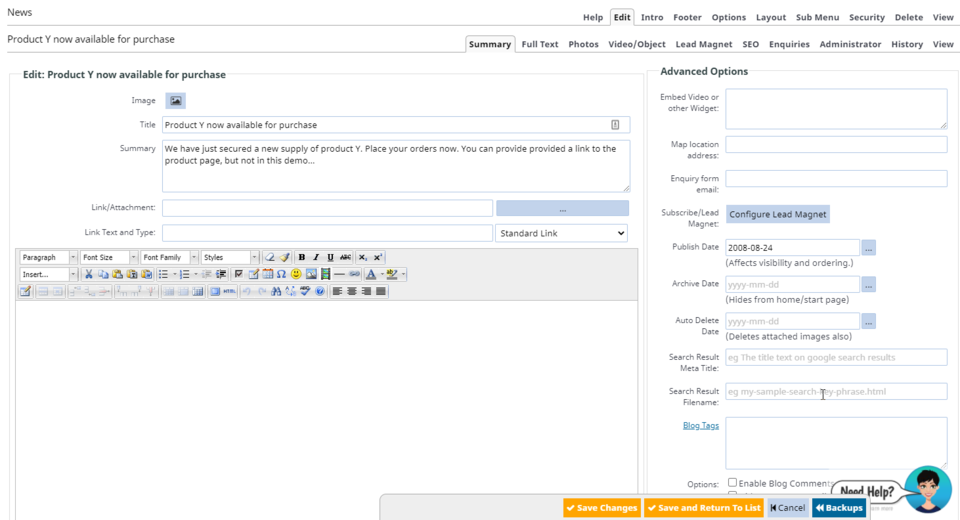 To add one of the 4 events page types, click Add a new page, Alternative layouts here beside
Gallery Page/News/Events/FAQ
Adding your news & events items to another page
You can add your news or events items to another page - for example your homepage.