Using snippets, you can now have additional ways to promote and feature products. To access this, you will first need to open the specific category your product is in, and then select it with a tick as below. On the right hand side under the Promote Products drop down tab, select the type of promotion you require.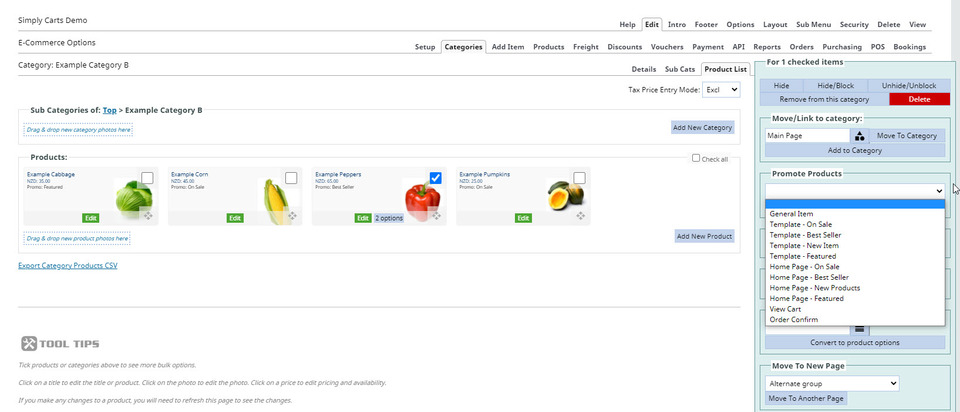 Using the Drag and Drop editor, if your template does not have a promotional slider where you would like one, you can select and drag one onto a page, as below, and select the correct tag from the drop down area as in the above screenshot.

To remove a product from a featured product box
Select the product and then choose General Item to remove it from the promotional tool.