Appending a custom enquiry form to the bottom of any page

To add a custom form to a page, click upon the page you want to add the form to, and then select the Options tab.
You will then see the specific things you can add regarding your custom form, as in this example below: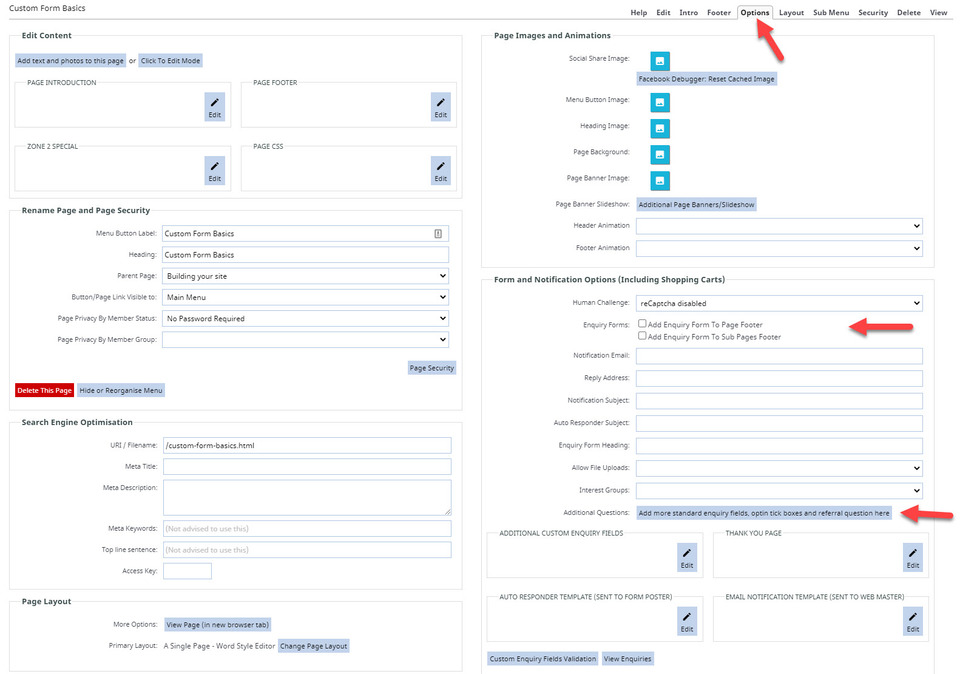 To add additional fields to the standard enquiry form

For additional enquiry fields, opt-in tick boxes and referral questions for your custom form, click the ADD MORE STANDARD ENQUIRY FIELDS... button. which then opens the following: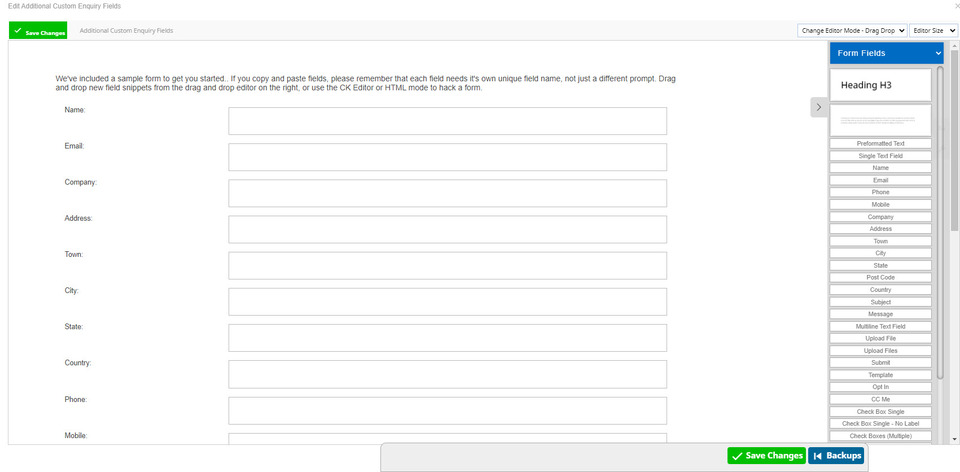 Drag and drop, delete and edit these fields as required.
To fully customise your enquiry form

Enquiry forms can now be customised fully, via the "Custom Enquiry Form" snippet in the page options tab. If you want to add some more fields like address or postcode, or change the prompt wording, or design, or perhaps set the validation rules on individual fields.

You can now create a completely customised enquiry form in drag and drop mode.
Customisation of the form will affect all enquiry forms within the page scope, so all blogs on a blog page, or all products enquiry boxes on a shopping catalogue.
The form must contain a Customer Email "from" field.
You must retain at least a "from" field (customer email) for your custom form, as it's expected that customers must always enter a valid customer email address when submitting an enquiry, and this is how we create a member record, and link the enquiry to their member record