The content management system allows you to create a slideshow of images from any gallery on your website and insert it into your page content.
Note: This tutorial is for users who are comfortable working with HTML code. If added incorrectly may cause issues with your page content, in which case you should revert to a previous saved version using the BACKUP button.
1. Create a gallery on your website and upload some photos
First off you'll need to have a gallery uploaded to your website. For best results, all the images should be the same height and width.
2. Open the page you want the slideshow gallery on in the Drag and Drop editor
3. Select the Sliders option on the drop down to display your options and then drag your chosen Gallery Feed Slider onto the area of the page where you want it.
In this screenshot, we have 3 gallery options shown on the page.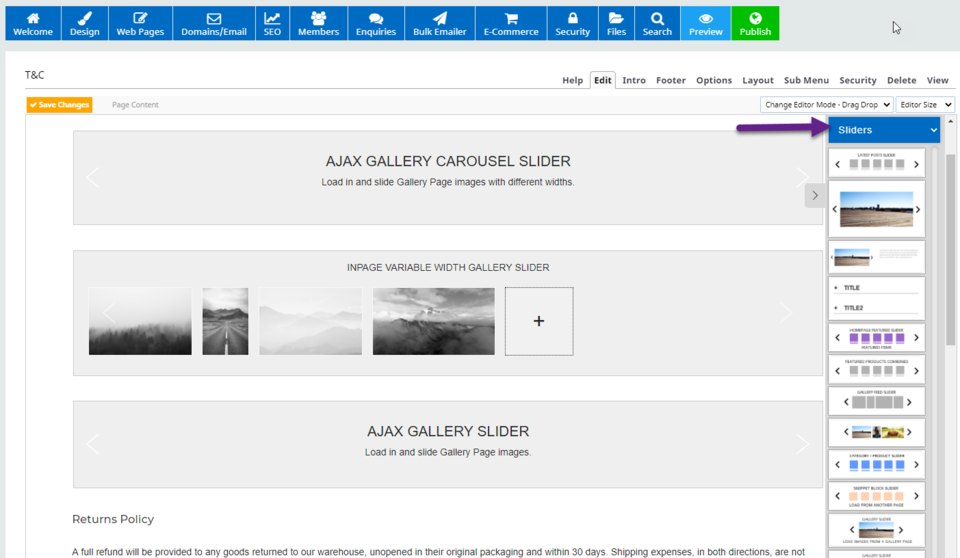 Save your changes before moving to a new page.