The content management system allows you to create a slideshow of images from any gallery on your website and insert it into your page content.
Note: This tutorial is for users who are comfortable working with HTML code. If added incorrectly may cause issues with your page content, in which case you should revert to a previous saved version using the BACKUP button.
1. Create a gallery on your website and upload some photos
First off you'll need to have a gallery uploaded to your website. For best results, all the images should be the same height and width.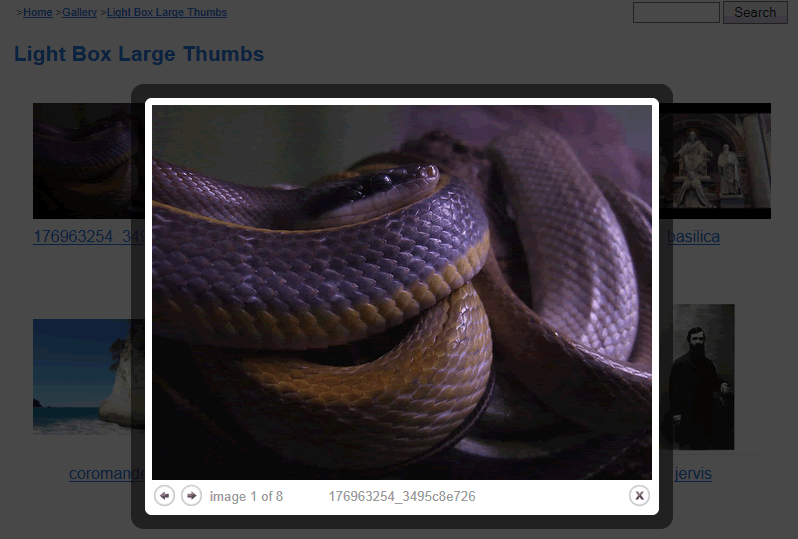 2. Find and copy the slideshow HTML code
Go to edit your gallery page , and from the list of tooltips shown on the right hand side, click the link LEARN MORE ABOUT AJAX API CALLS AND OTHER WIDGETS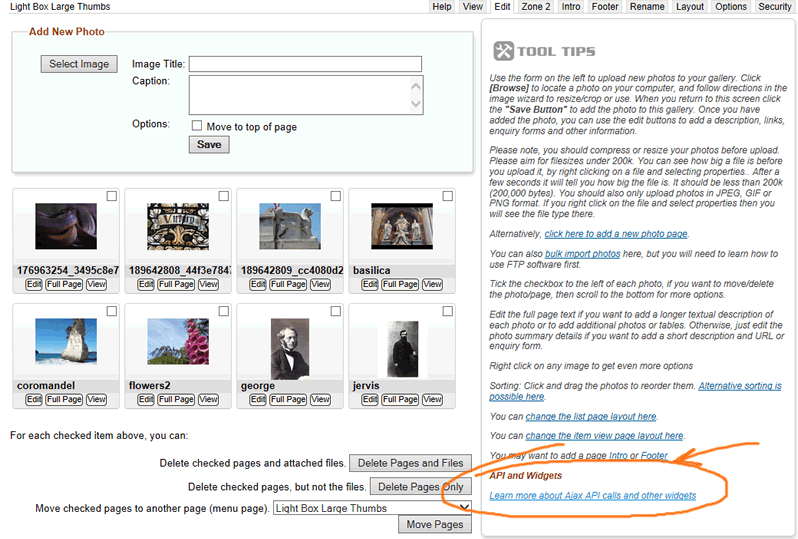 From the list of options find the section entitled SLIDESHOW OF IMAGES.
Highlight the full html displayed both the <DIV> and <SCRIPT> contents and hit CTRL + C on pc, or right-click > copy.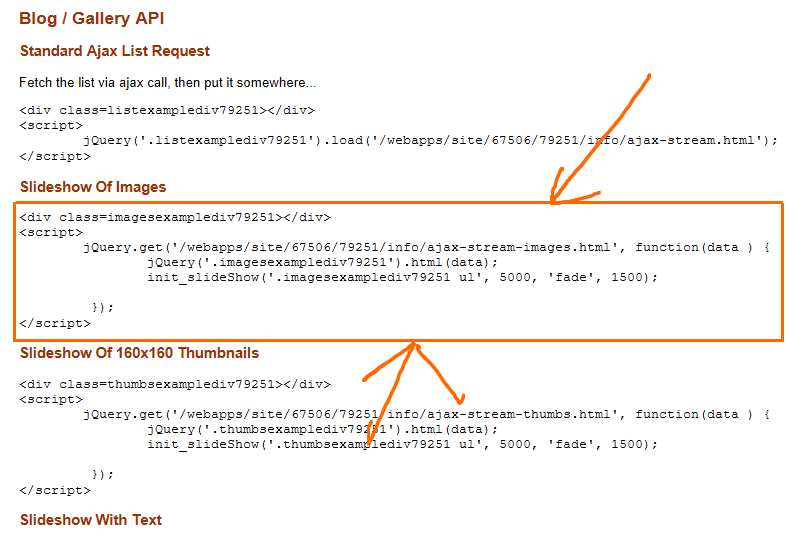 3. Navigate to the page you would like the image slider to go, then PASTE in the HTML in HTML mode.
For best results you should paste it into an INTRO, FOOTER, OR ZONE2 area if available. This way you are unlikely to accidentally change the existing HTML code located in the main EDIT content area.
Press the HTML button located in the editor to bring up the HTML popup window, then press paste CTRL + P, or right click > paste.
Save then publish.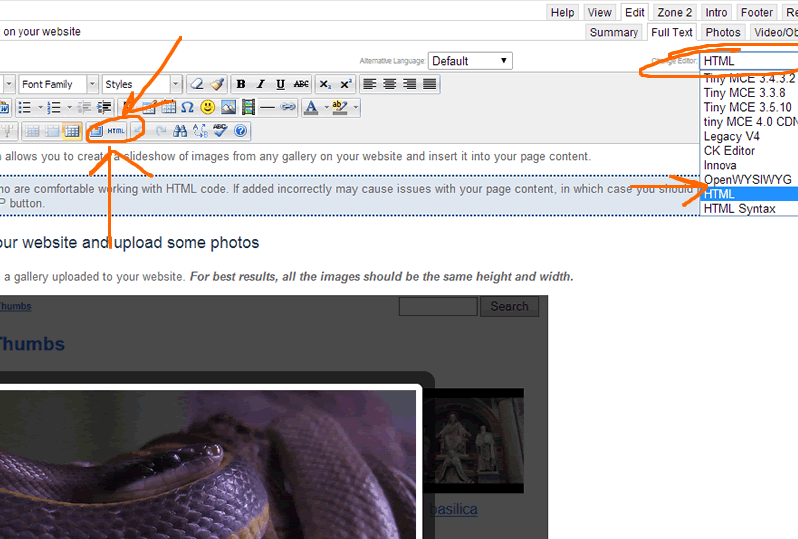 There are two options to show the page in HTML mode the best option is to click the small HTML button, which will open the page in a popup window.
It is recommended for that you paste the code into the intro or footer tabs depending on where you want the banner, as these areas a generally free of HTML code, and you are less likely to accidentally break anything.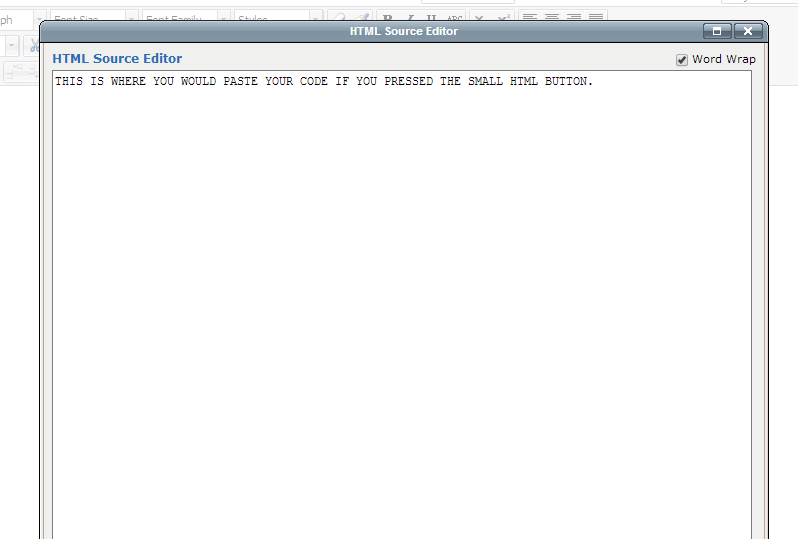 ABOVE - An example of an empty INTRO area where you can paste your code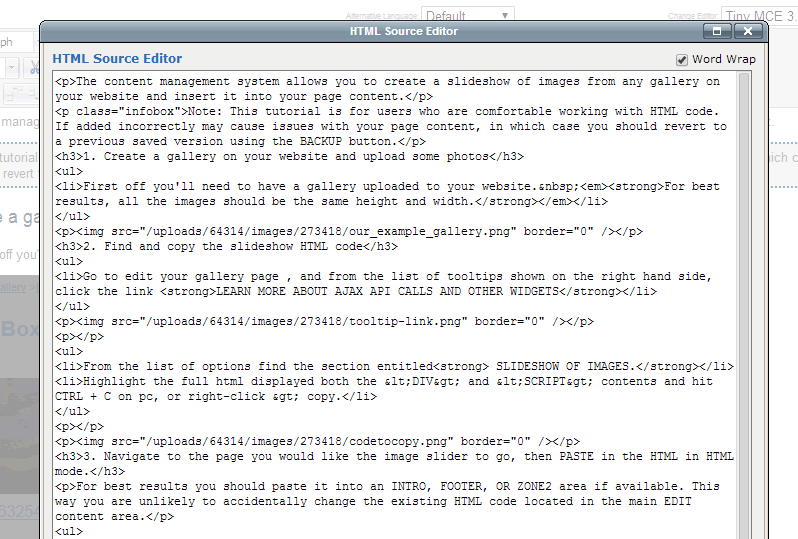 ABOVE: The HTML of a standard content page (this one in fact!) you can paste your slider into the main edit area, but if there is content already in there you are likely to see something like the above. Recommended for advanced uses only.
4. SAVE then PUBLISH