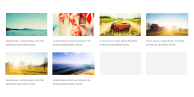 The Grid Snippet block is a snippet block that allows you to add more than 8 columns to the block.
It also can expand beyond a single row, wrapping elements down the page as required by the amount of space available.
You can set a target column width for a single column, which is applied to all columns in the grid.
Set the default target width for a column. The column will resize wider than smaller or larger than the target to attempt to full the width. When it is more efficient to add or remove a column from the current row it will adjust accordingly.
Specify a space amount that will be added between columns and rows
Enabled by default, the snippet block will attempt to stretch the columns to fit the full width of the row if possible.
Disabling auto-fit (changing to auto-fill) will not attempt the stretch to full width, attempting to match the target width.
Converting Standard Snippets to Grid Snippets
You can convert any existing snippet to become a grid snippet via the Style Editor Popup.
Click the SIZE AND SPACING tab in the popup, then open the Grid Columns section.
Enable the GRID setting
Choose your Column width and Gap (optional)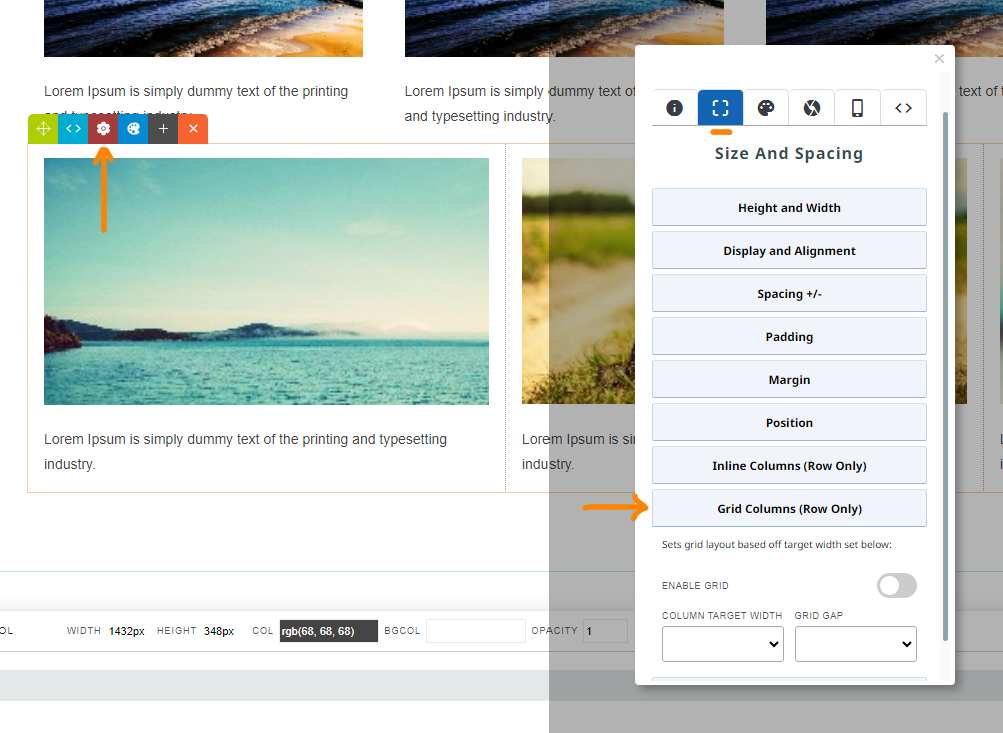 Grid Snippet Example Video