Getting started with the editor - Icon introduction
When you first launch Contentbox, you are provided a sample text snippet to get you started. Once you hover over the text to edit the section the Contentbox icons appear as below: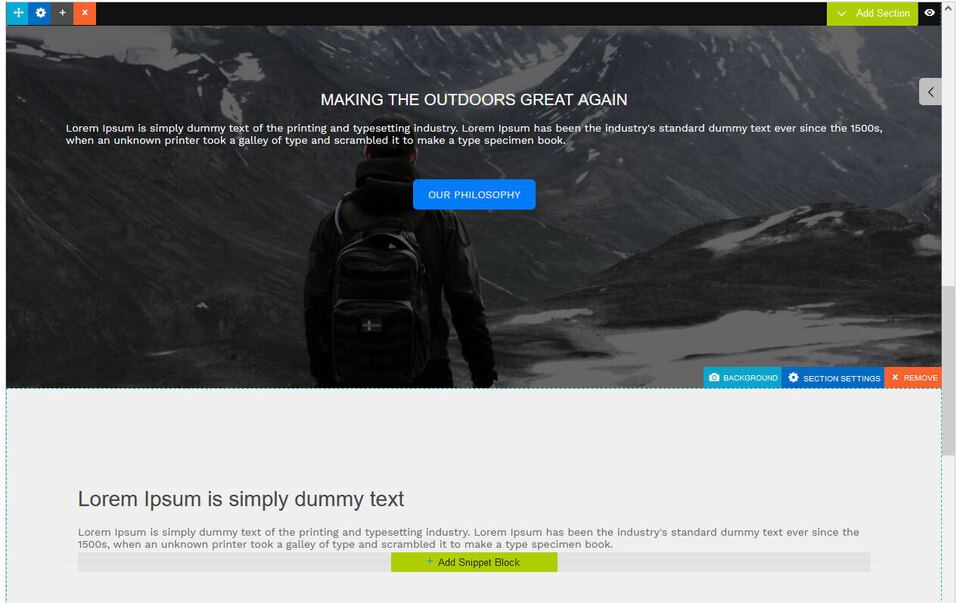 The blue spanner and orange X Contentbox icons appear on hovering over a section's content, while the section and side arrow are always available.
ORANGE X ICON
Clicking this icon will delete the current section.
TOP COMPASS ICON
This will pop up a window allowing you to change the section height, move it up and down.
BOTTOM SPANNER ICON
Change background, content size, content style and position.
SIDE ARROW
Clicking this will slide out the snippet toolbar to allow snippets to be dragged into the page/section.
+ ADD SECTION
Add a new section to the bottom of the page.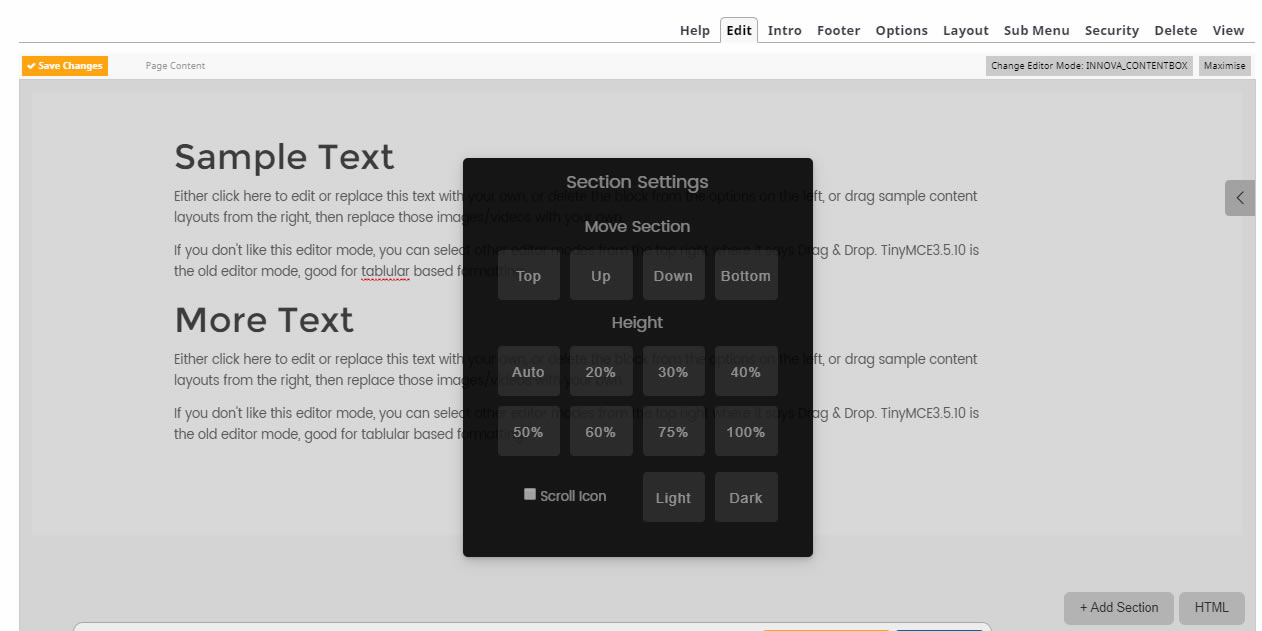 Above - clicking the top spanner brings up the section settings dialogue box.
Above - having clicked the side arrow, the snippet toolbar slides out.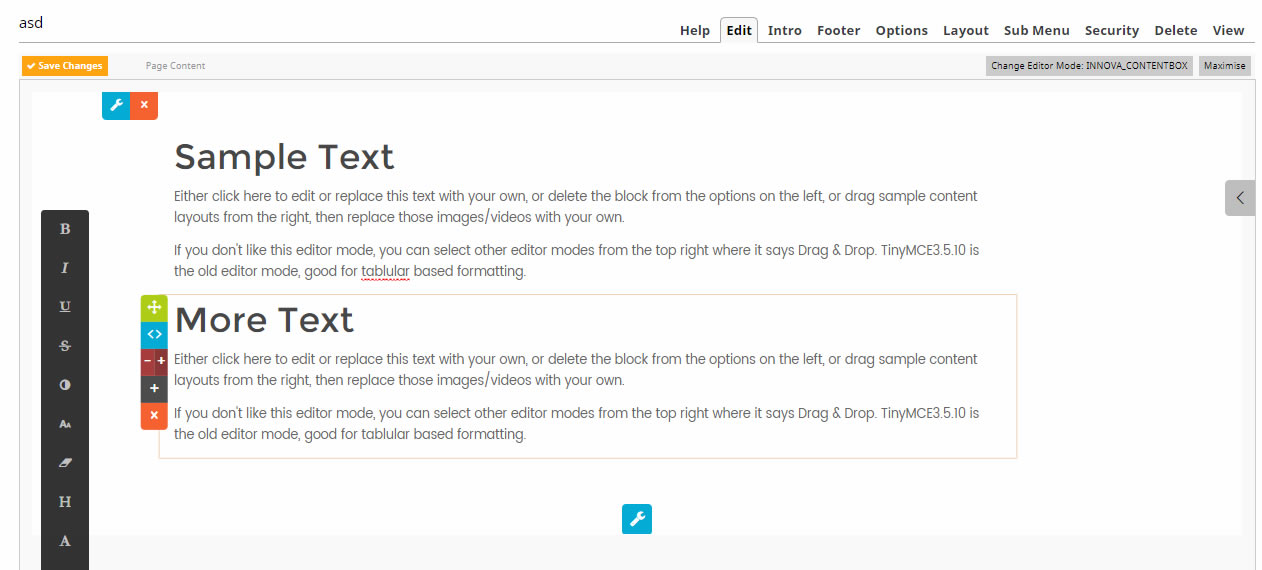 Above - clicking into a snippet section shows the snippet toolbar, plus the black text formatting toolbar.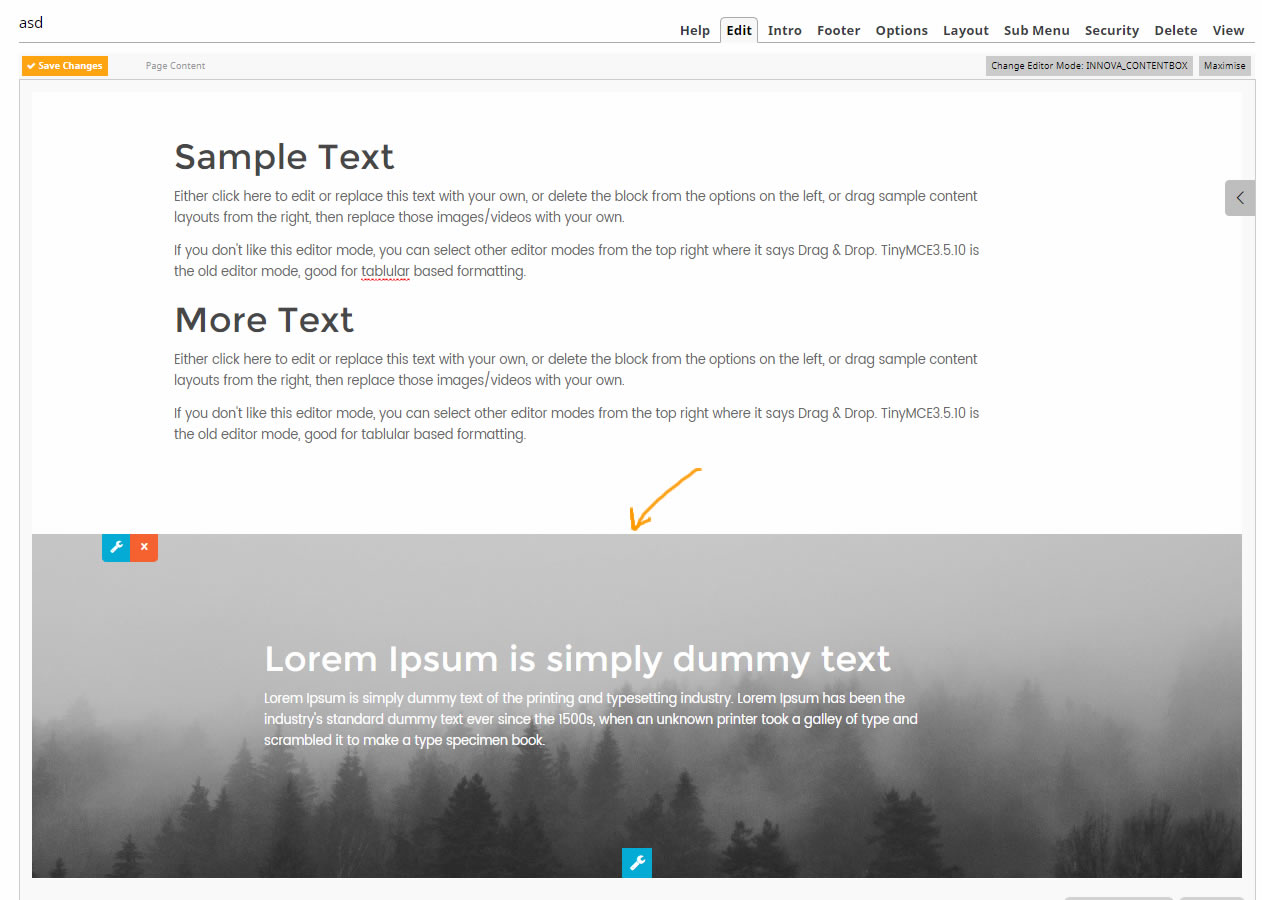 Above - a Contentbox page with a new section added. Hovering over this section will show the Blue Spanner and Orange X icons for editing this specific section.